Recognizing Wisconsin Dairy Farmers
At Meister Cheese, we believe Wisconsin dairy farmers who combine the traditions of iconic farming with the best animal husbandry practices should be rewarded. As part of our Cows First™ program, Meister pays a premium to farmers who follow only the highest standards when it comes to their cows' health and comfort.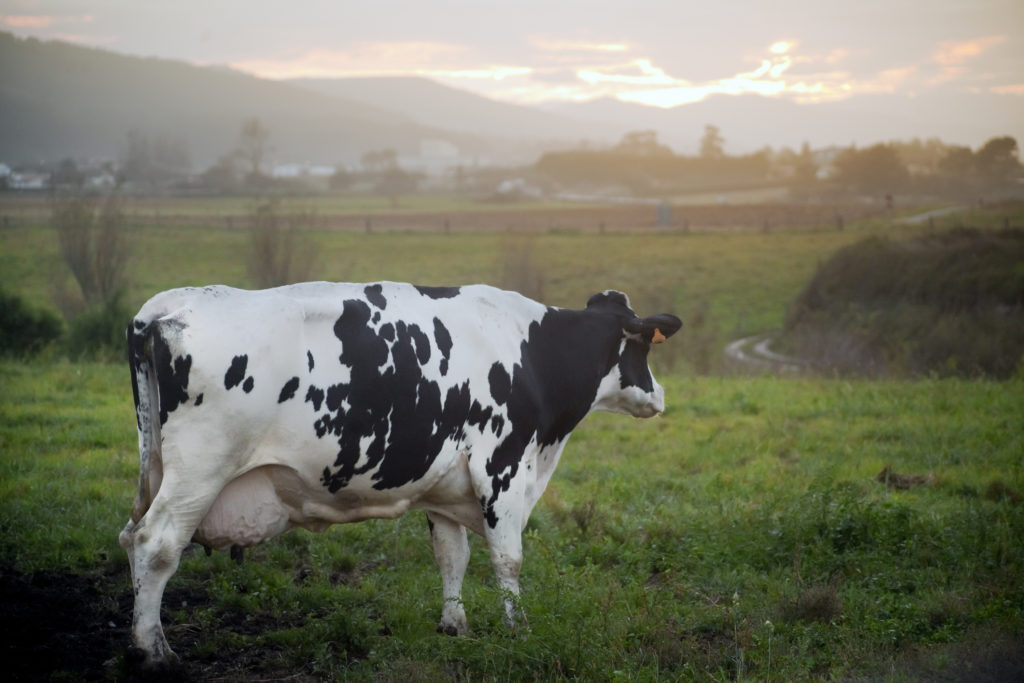 Cows First™ Certification
The Cows First™ certification process is for dairy farms that treat their cows like family. Cows First-certified farmers display the mark proudly. It is a symbol of their dedication to producing milk of the highest quality in a sustainable manner.
Meister Cheese is committed to sourcing milk from Cows First™ farms and paying these farms extra to ensure the ingredients in our cheese are the best they can be.
Each Cows First-certified farm follows a high set of animal welfare standards. They are regularly audited to guarantee compliance. Farmers must meet and maintain our requirements in order to bear the Cows First™ logo. This ensures the integrity of the program and the high-quality consumers expect when they see the Cows First™ mark.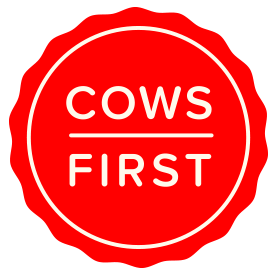 Here's what our partnering Cows First™ dairy farmers agree to:
Pasture Access
All milking cow herds have daily unfettered access to pasture
Antibiotics & Growth Hormones Access
No artificial hormones are allowed to increase milk production
Antibiotics are only used to treat sick animals; milk from those cows is withdrawn/not used
Vegetarian Diet
Feed is free of animal and avian-based byproducts
Fresh water is always available
Animal Welfare
Cow behavior is never punished with intentional striking
Free-stall barns have a stall for each animal
Loose housing has adequate bedded space for all cows to lie down at the same time
Cows must score 2 or above in the Journal of Dairy Science body condition scoring chart for Holstein dairy cows (1989)
Cows must score below a 3 in the UC Davis Locomotion Scoring Tool
Download the Cows First™ application today and get rewarded for taking good care of your cows.