Responsive Product Segmentation
Meister Cheese partners with our customers to bring their innovative ideas into production. Our state-of-the-art cheesemaking facilities are well-suited for everything from smaller, specialty items to large-scale launches. Our unique combination of classic Wisconsin cheesemaking craft and modern equipment allows us to offer a wide variety of products at competitive prices.
We designed our plant to offer cheese differentiated not only by the exceptional cheesemaking quality, but also the integrity and scope of the ingredients used in our recipes.
Cows First Milk
Our keynote program is our "Cows First™" milk supply. This animal welfare program pays farmers a premium price for milk when they treat their cows in a humane and authentic way: giving cattle unfettered access to the outdoors and not feeding them any animal byproducts, hormones, or un-needed antibiotics.
In addition to the Cows First differentiation, we can offer rBST free, organic, or kosher milk from which to make your cheese.
Specialty Flavors
Meister Cheese offers a variety of delicious specialty and custom flavors. Our very own Wisconsin Master Cheesemaker™, Larry Harris, can develop a cheese flavor profile tailored to your specifications.
We have ample experience in spicy and savory flavors, having been the first to launch flavored Monterey Jack cheese back in 1996. We continue to innovate in flavored cheese, and our third-generation cheesemaker, Vicki Thingvold, is a specialist in today's trending spices.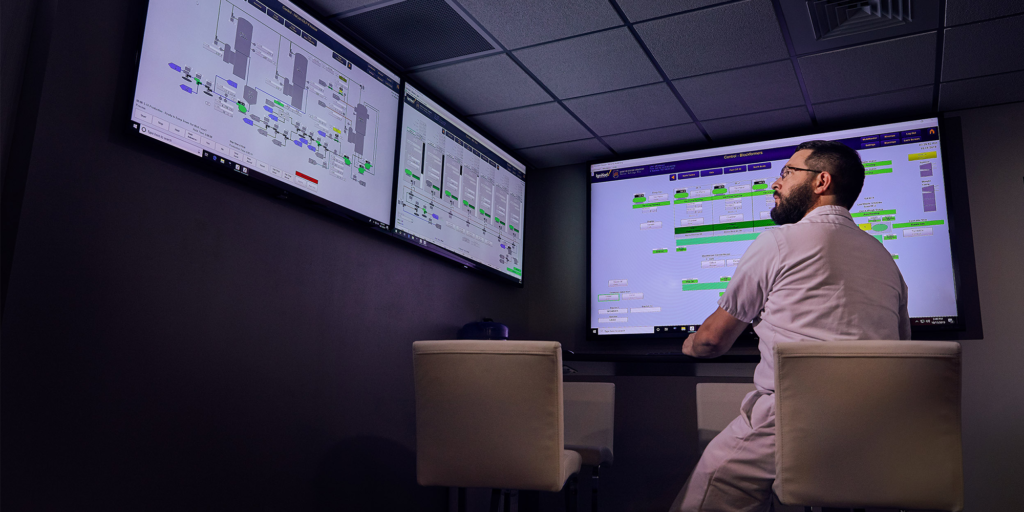 Reliable High-Volume Supply
With capacity and expertise in every step of the cheesemaking process, Meister Cheese ensures a reliable, uninterrupted supply all under one roof.

We offer cheese aging and packaging onsite, keeping your cheese in premium condition from the time it is crafted until it is ready for your restaurant or store shelf.
Socially Responsible Production
Cheesemaking is an energy intensive process, requiring specialized equipment and cleaning procedures. It also generates a lot of byproduct whey. In 1981, Meister Cheese became an industry leader in value added whey processing. Since then, we have created our own systems for wastewater recycling and clean energy production. A total of 10 plant and equipment expansions over the past decade have allowed us to operate at peak efficiency, while exceeding current safety and environmental standards.
Come visit us and see why Meister Cheese should be your source for socially responsible and efficient award-winning cheese!